Plans to build house 'in the garden' of Ashby property are withdrawn after residents and council object
By Ashby Nub News Reporter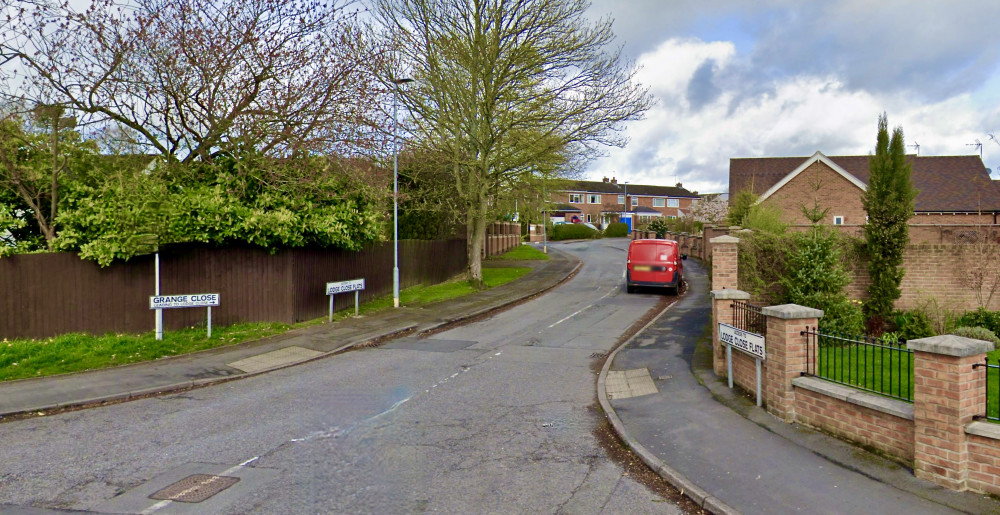 The detached house was planned for land at Grange Close in Ashby de la Zouch. Photo: Instantstreetview.com
Plans to build a two-storey house in among other homes in an Ashby cul-de-sac have been withdrawn after complaints from nearby residents.
An application was made to North West Leicestershire District Council in March to demolish existing outbuildings at the property in Grange Close and build a new detached house.
However, objections were raised by local residents, who made a number of complaints to the council.
Ward councillor David Bigby also made a request to have the plan 'called in' at District Council level so that it could be discussed at a planning committee meeting.
Among the objections received were that the planned home would 'dwarf' nearby houses and invade residents' privacy.
The scheme has been described as 'dumping a house in the back garden with no consideration'.
It was also suggested that then plans, submitted by Housemartin Designs of Swepstone, were not in proportion to other properties and that there would be increased parking problems.
Ashby de la Zouch Town Council had already objected to the plan last month.
The Town Council said: "On observation of material planning considerations, it would seem apparent from the plans submitted that the development would:
• impact on the privacy of neighbours
• Reduce the sunlight available to neighbours
• Exacerbate highway issues by generating more traffic and reduce available on street parking (it would seem that the LHA have not assessed this street during school hours when the street becomes full of parked cars)
• Overshadow existing properties - to the detriment of residential amenity
• In addition, the layout and density of the planned development is not in keeping with the rest of the neighbourhood.
"Furthermore, the Ashby de la Zouch Neighbourhood Plan supports development providing that it 'does not result in an unacceptable loss of amenity for neighbouring occupiers by reason of loss of privacy, loss of daylight, visual intrusion or noise'.
"Other than noise, it would seem that this development falls foul of this policy."