Musicians Strike A Chord In Bid To Save Ashby Woulds Pub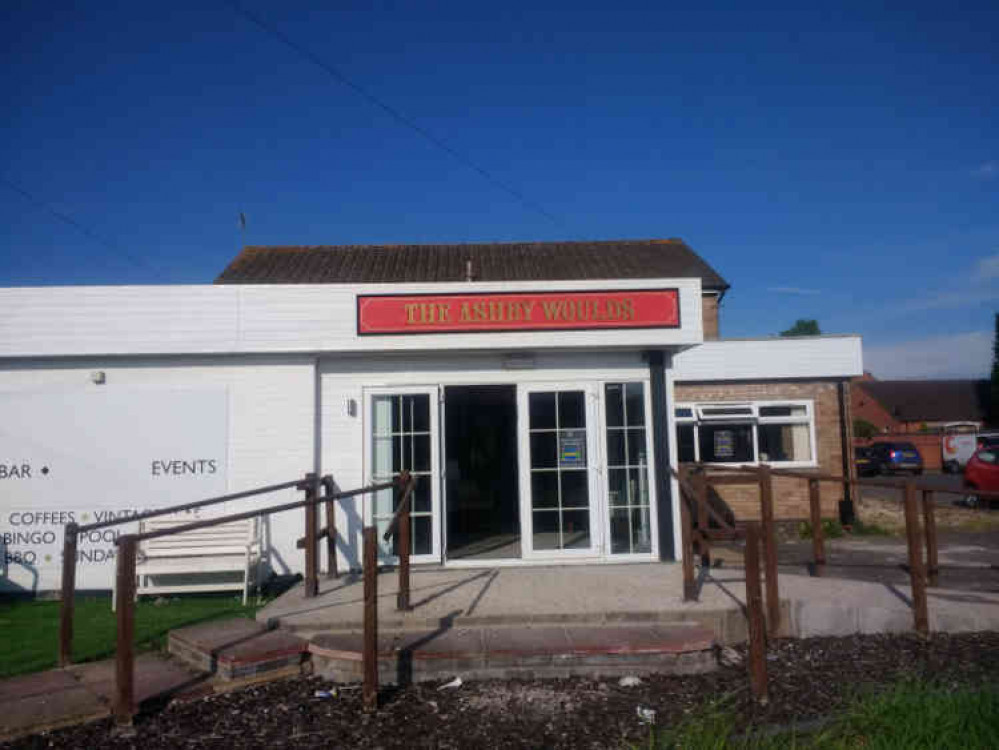 The Ashby Woulds pub in Moira which regulars want opening up again. Photo: lifeafterfootball839.wordpress.com
A group of musicians are staging a fundraising weekend in attempt to get a Moira pub to re-open.
The Ashby Woulds pub at Norris Hill shut its doors this week after landlord Tom Mcgurk posted a message on Facebook.
He said the pub would be closing and added: "Unfortunately I couldn't keep it open any longer for which I am sorry for."
But now there is a move to open the doors once more.
Tom has started a fundraiser but a number of musicians who attend the pub's once a month open mic night have also leant thier support.
They will be staging two nights of music on the weekend of February 22nd and 23rd.
And, already, a number of acts have said they will appear with the aim of helping to raise the money need to keep the pub going.
Many of the pub's regulars believe Tom has made the Ashby Woulds a community meeting place in the area and that if he is forced to leave then another landlord may have different ideas.
There is also the fear that the pub could lie empty for years.
But the musicians who will be playing there later this month recognise that it is also an established venue where people can turn up and perform.
A member of one of those bands, the House Clowns explained why the weekend has been arranged.
"Tom's very keen on running the pub again, it's something he enjoys doing and being part of the community," said Darren Wileman.
"He's been very helpful to us in that he allows us to play at the pub with our band for charity nights, plus I've run the open mic night there for about three years now. "in open mic circles it's well known, well liked and so is Tom. "We wanted to help out as much as possible if there's a chance of keeping the place open. "It'll be fantastic if we can rather than see Tom's work fall by the wayside. "The community has responded to him, he's got bingo in for the older generation. There was a pub quiz and we'd do an open mic on the first Sunday of the month, plus karaoke and pool nights. People were coming in. "We've regained the reputation we hoped the pub would have." It is thought that if certain things fell into place, Tom could go back in but funds would need to be raised. "Tom's trying to raise some capital and we're in a nice position where we know a lot of musicians, and I also raise money for LOROS, and usually raise around £1,000 each year," added Darren. "We wanted to put on a similar kind of thing to try and help him get to the sort of money he needs to carry on. "The plan is that he will open the pub on February 22nd and 23rd, we need to do it as it's time sensitive. Then we need to get people in on a decent night with some nice music and raffle, just to pay back some of the goodwill he's shown the community. "We;ve had a good response already, it'll be a fiver on the door. "It's a welcoming pub with a nice atmosphere. "Tom's also involved in the Norris Hill community group and started to open the pub up early so that meetings to improve the area could be held. "He's been instrumental in helping the group plant an orchard at one end of the estate. "It's such a shame that the pub is closing." For a link to the Save The Ashby Woulds GoFundMe page, click on the red button below.