Football: Ashby Ivanhoe manager Gray Says His 'Baby Faced Assassins' Are On The Up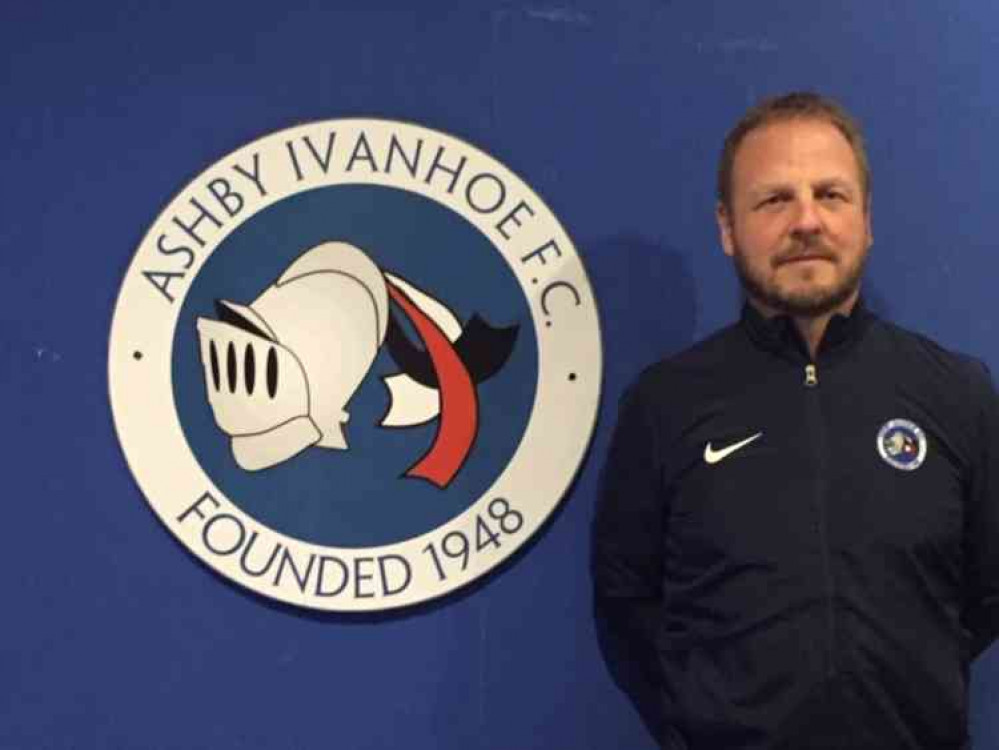 Ashby Ivanhoe manager Andy Gray
Ashby Ivanhoe manager Andy Gray says he is focused on the long-term future of the club after giving youth its chance.
Gray's Midland League Divsion One side has a distinctly young look to it.
They were even nicknamed the 'Baby Faced Assassins' by one rival team earlier this season.
Their average is around 22 and Gray has even played some 16-year-olds this season.
But the plan is to build the club and aim to see results improve as the first team's consistency gets better each season.
"There are two lads who are 18 or 19, and they're equal to our best players, they've done really well and perform at a great level every week," explained Gray.
"And there are some 16-year-olds who've had a run. Some have started, some have played 90 minutes. It's working."
The policy fits in with the club's plans to grow along with Ashby's population.
"It's a big town, there's a lot of chimney pots. There's a lot of talented youngsters out there. The more players we get coming in our direction the better. It is for us.
"I don't see any reason why we shouldn't grow. The good thing is that when the chairman Stuart Bonser offered me the job about a year ago, it wasn't necessarily just the results process.
"A lot of teams are purely on results. Whereas here, I've been given time to develop players which we are doing slowly, you can't just throw a group of 16 to 17-year-old players in this level. They'll get battered every week and that's not good for anybody.
"But we have time to build with these players that are coming through and it can only be good."
Gray believes this season is going as he felt it would.
"The first year or two, you get a mixed bag of results. Once we start working on a way of playing that will filter down, and a certain group of players buy into that. We've had some fantastic results this season.
"But it's a new group of players, and they're young, the team that beat Leicester Road were of an average age of around 22.
"The problem you get with that is the consistency, we'll have a great run, then lose a few, that's how it's been, but that's normal with the development at this age.
"The majority of sides are mid to late 20s average age. 22 was quite young. As we walked into the ground at Leicester Road, somebody said: 'Who're these baby faced assassins?'.
"That's exactly what they called us. So we're seen as a young group. Even the more experienced players here are 24 or 25.
"There's no rush to get results, we're a mid-table side at the moment, but with over the next few years, I would expect, if I'm doing my job properly, that position to improve and continue to increase, that's the plan."
Ashby Nub News featured Head of Player Recruitment Gary Timms last week and his plans to create a 'pathway' from youth team to the senior squad.
And Gray welcomed the appointment of Timms to the club.
"My job is to get footballing side right, but you need all the backup you can get. With Stuart and Gary getting on board now there's some sort of filter for the youths that are coming through.
"Which of course is what the club is all about. It's about getting them in the right direction to filter through to the senior side.
"It's the ones who are relevant to the immediate future, 14 to 18 is the next few years, they're the ones Gary is overseeing. But he will be looking at other things as well to see if you can spot more local talent."