District Council Staging Steady Steps Programme For Over-65s in Ashby and Measham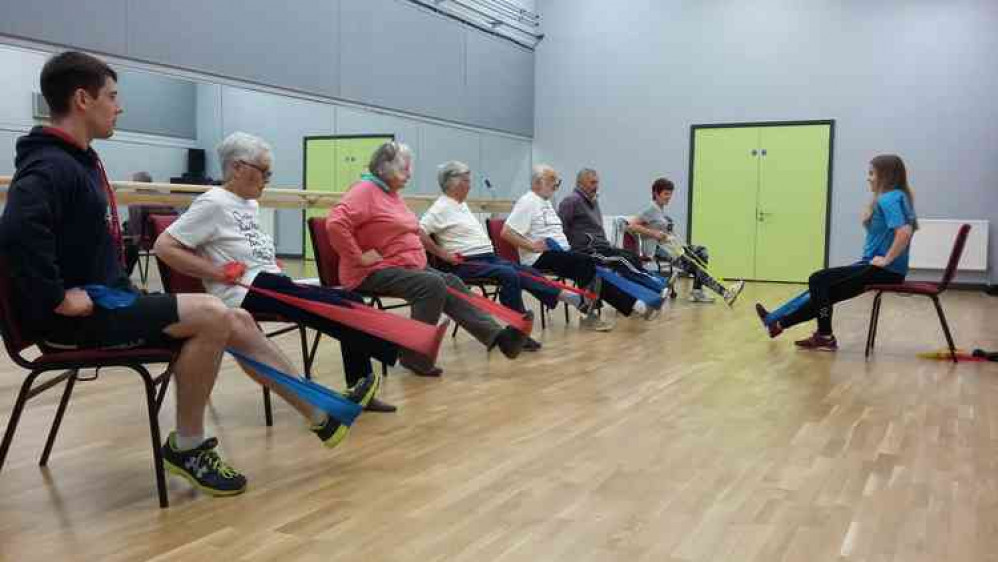 An exercise programme proven to help over 65s develop strength and balance, and ultimately prevent falls, is returning with new sessions in four locations across North West Leicestershire.
North West Leicestershire District Council (NWLDC) runs the popular Steady Steps classes which are aimed at anyone aged over 65 that has either previously suffered a fall or might be worried about falling in the future.
The weekly programmes will take place at:
Measham Leisure Centre every Wednesday from 22 January at 1.30pm
Hood Park Leisure Centre, Ashby, every Friday from 7 February at 2pm
Christ Church, Coalville, every Monday from 24 February at 10am
Hugglescote Community Centre every Tuesday from 25 February at 3pm.
The free sessions are relaxed, fun and social, and are designed to help those at an increased risk of falls or who find themselves isolated.Booking is essential by contacting
[email protected]
or calling Emily on 01530 454755. Further information can be found at www.nwleics.gov.uk/steadysteps
Councillor Andrew Woodman, Portfolio Holder for Community Services at NWLDC, said: "Steady Steps is one of our most popular schemes and hundreds of older people have boosted their balance and co-ordination thanks to these sessions.
"They are also great for general health and wellbeing both mental and physical, and if you know someone that might benefit from coming along then please encourage them.
"Tackling social isolation and improving mobility among our older generation is a big priority for us and we're really proud of our popular Steady Steps programme and the impact it is having in our communities."
Testimonials from people that have attended other Steady Steps classes include:
"After an illness last year I needed something to boost my confidence and it most certainly has done that."
"I'm now much more confident and keeping myself more mobile."
"My legs feel so much stronger and I find myself really looking forward to the class every week."
"In the classes you get clear instructions, they are well structured, but also flexible, allowing you to work to your own ability."
"I feel it has helped my stiff muscles, improved my flexibility and made me more confident about avoiding trips and falls."
"I've learned how to improve my balance and the correct way or getting up and down. It's also been fun meeting new people."