BBC Strictly contestant Dan Walker hits back at former Ashby Mayor in row over 'Muppet' jibe - councillor says he will 'seek advice'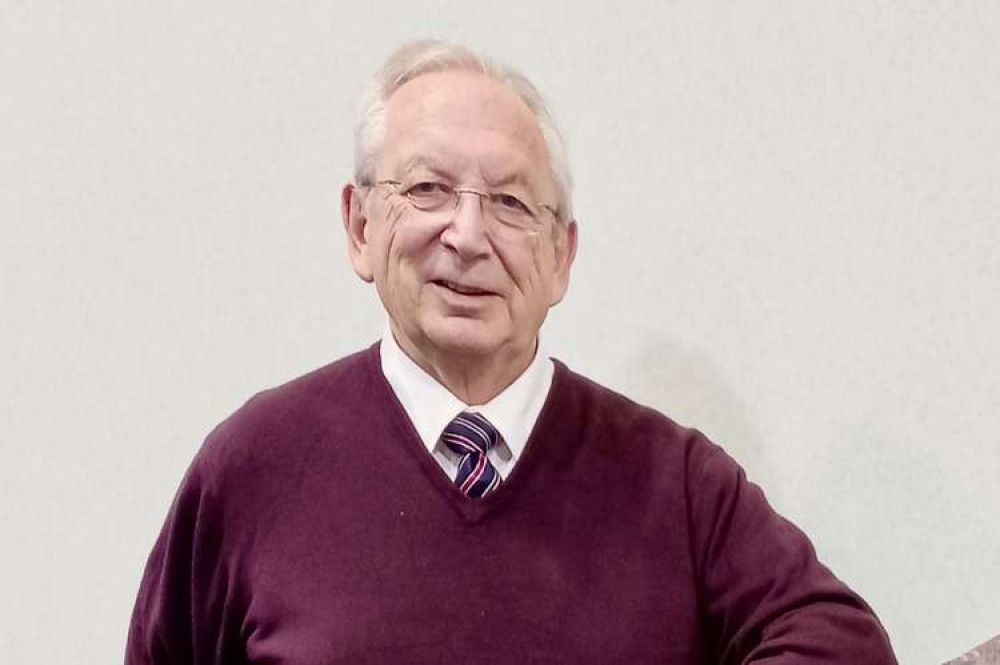 Councillor Graham Allman made the remarks on Dan Walker's personal Facebook page
BBC presenter and Strictly Come Dancing contestant Dan Walker has hit back at a series of critical online remarks made by former Ashby Mayor Graham Allman - who described him as a 'muppet'.
Mr Walker hit back by saying: 'It might be better for your health if you didn't follow me."
But Mr Allman - an Ashby Town Councillor - told Ashby Nub News that he will be 'seeking advice' on the presenter's post as he believes it could be viewed as a threat.
The Ashby Town Councillor has been particularly critical of Mr Walker, who regularly fronts the early morning BBC Breakfast programme.
But yesterday, Cllr Allman responded to an update from Mr Walker in which he posted a video clip online about this week's edition of Strictly and the routine he and his dance partner had planned.
Cllr Allman also appeared to make reference to the fact that a number of contestants on the show have either dropped out or missed a week through illness or injury.
He posted on Mr Walker's personal Facebook page and said: "Self promotion you Muppet.
"You may get over the line only by default."
Mr Walker then replied with his own message and said: "Hi Graham. I hope you're ok.
"You post this sort of thing quite a bit on here.
"I genuinely think it might be better for your health if you just didn't follow me.
"Have a lovely weekend. Dan."
But Cllr Allman has this morning (Friday) responded and told Ashby Nub News: "Better for my health!
"Could be taken as a threat?
"I will be seeking advice on this statement and take it quite seriously.
"Walker is using his high profile within the world of TV as a vehicle for bullying.
"What is he worried about? Smoke and fire comes to mind!
"He could always block me from his Facebook account."
The ex-Mayor's remark has also attracted a series of critical replies aimed at Cllr Allman and defending Mr Walker.
Cllr Allman was asked for an apology earlier this year when he described the Labour candidate Debra Jackson who lost out in May's county elections as 'thick as mince' Apology demanded after online remarks directed at defeated Labour candidate.
However, Cllr Allman and his wife Charmaigne are also well known in Ashby for their charity fundraising efforts and, only last week, they were praised for raising £2,000 for Mind Ex Mayor and Mayoress raise 'Miraculous' sum for mental health charity.