Ashby dental team to cover 500 miles wearing blue lipstick - raising awareness of disease that hits thousands each year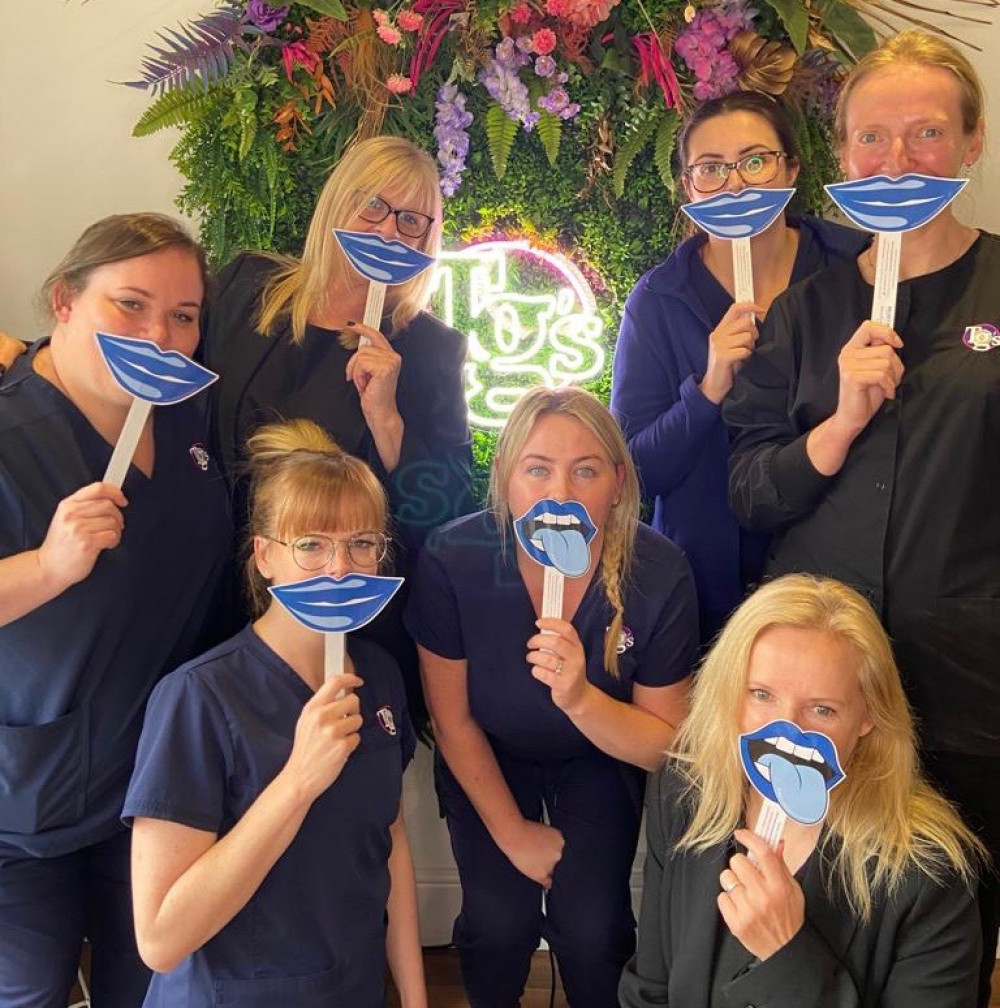 The team from Tg's in Ashby de la Zouch
An Ashby dental team plans to cover a total of 500 miles to raise awareness mouth cancer.
Tg's dental practice in South Street is marking national Mouth Cancer Action Month during November.
The Ashby practice says dentistry is seeing an increase in the prevalence of mouth cancer with 8,300 new cases each year across the UK.
Tg's says: "There is an evident lack of public education and awareness relating to this disease which, staggeringly, kills more people each year than cervical and testicular cancer combined."
To support the campaign durinfg November, each team member will be taking time out of their day, every day to don a mouth cancer awareness t-shirt and pound the streets.
By doing this Tg's hopes to spread the word and get people talking about the disease..
Leanne Monk, from Tg's, said: "We'll be chatting to people as we pass and educating the general public.
"We even have blue lipstick to grab attention and start conversations!
"In essence we'll be walking an absolute minimum of 500 Miles forSsmiles as a team effort over the month.
"Our role as Dental Care Professionals is to save people's smiles and we plan to do just that.
"In addition to this, on November the 12, come rain or shine we'll be donning our blue attire and garish lipstick and taking part in a team walk at Bradgate Park, with a pub lunch as a treat afterwards of course.
"As we walk we will be hoping to raise awareness, hand out information leaflets and fill our change buckets which have been provided by the Oral Health Foundation, which is very excited about our campaign and is going to help promote us on its website and social media which we are ecstatic about.
"As Dental Care Professionals, we play an integral role in the health of our community.
"We're very passionate about this role, hence our campaign this November.
"We would like this to reach as many people as possible and if we can prevent a single case of mouth cancer it'll be worth every blister and every second of our time."
Tg's has a Just Giving page and you can donate HERE.