Ashby company raises funds for adults and children's defibrillator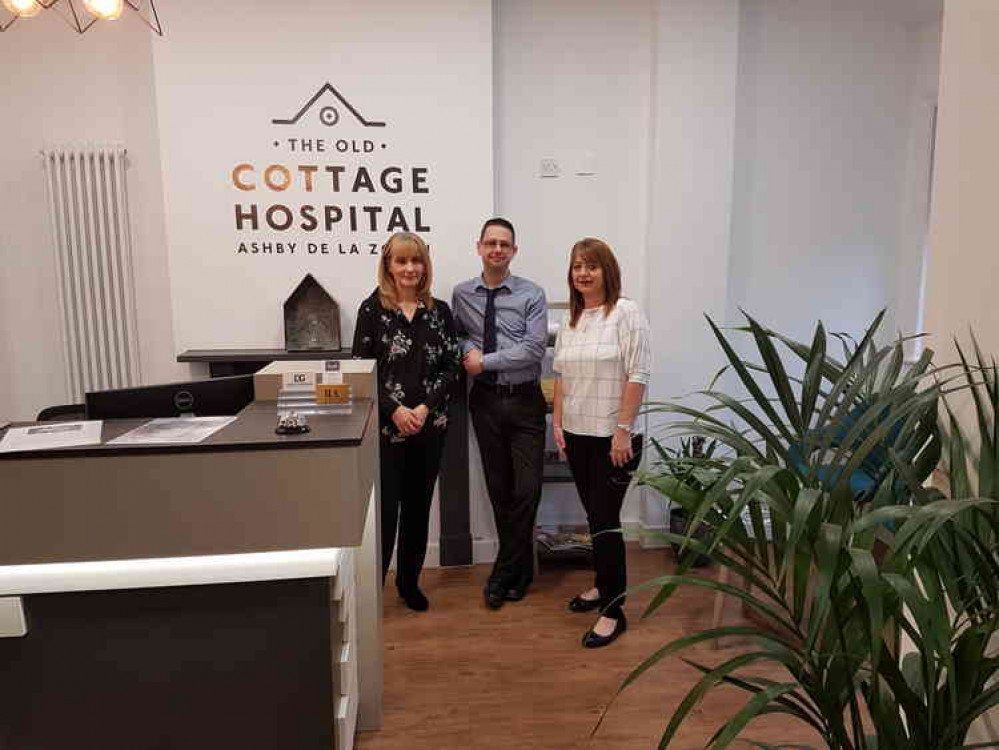 (l-r) Lesley Moore, Financial Director - David Granger Architectural Design Ltd, James Chester, Senior Architectural Technologist, Cheryl Roberts, Receptionist
An Ashby design company is raising funds for a new community defibrillator that can be used by both adults and children.
David Granger Architectural Design Limited is based at the Old Cottage Hospital - in between the two sites occupied by Ashby School.
The company plans to install a defibrillator on the outside of their offices.
However, because their building is so close to the school, the plan is to have one that children can also use.
Around 1,600 pupils pass by David Granger's offices many times a day during term time as they move from one part of the school to the other.
The machine which is suitable for children costs more which is why the company has organised the raffle which will be drawn on Christmas Eve and hopes to raise in excess of the required £1,500.
Any sum above that will be donated to Great Ormond Street Hospital - because there is a special link to David Granger Design.
"Great Ormond Street are providing care to Lily, the daughter of one of our employees. Lily has been diagnosed with MS at the unusually young age of nine," said Lesley Moore, the company's financial director and draw organiser who came up with the idea.
David Granger Design, which completed its move to the former Ashby Hospital earlier this year, is aware of the merits of having defibrillators in communities and the lives they can save.
"To this end, it seems appropriate that, as we are now based in The Old Cottage Hospital in Ashby, we should have one on the outside of the office, readily available for public use," added Lesley.
"And given our close proximity to Ashby School, we thought that it was important that the defibrillator should be suitable for both adults and children.
"So we have organised a Christmas prize draw with over 30 amazing prizes donated by local businesses and clients alike on offer."
David Granger, the company's managing director, says he knows, as an ardent Leicester City supporter, the importance of access to a defibrillator as it saved club legend Alan Birchenall when he suffered a heart attack at an awards ceremony two years ago.
"The Birch is Mr Leicester City," said David. "I'm a very loyal and passionate City supporter, I have a season ticket and have been lucky enough to have seen the highs and lows over the years from relegation to the third tier at Stoke City where my car had to be dragged out of the mud by vehicle recovery to the highs of the Premier League win." Tickets are available from David Granger Architectural Design Limited's reception at their offices in Leicester Road and cost £1 each or £5 a book.