Home decor store in Ashby introduces a click and collect service for local DIY enthusiasts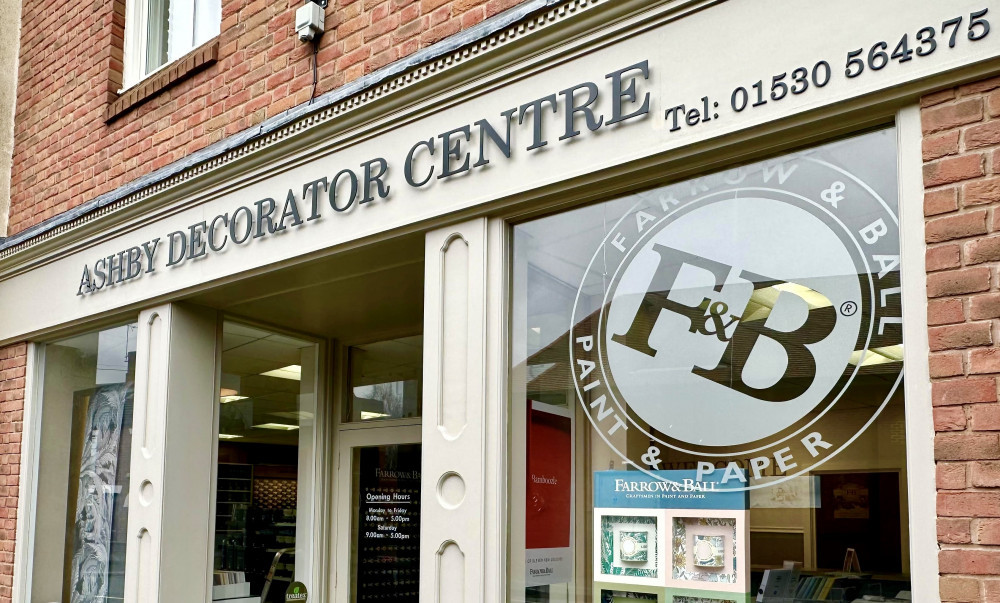 Ashby Decorator Centre is in Derby Road, Ashby de la Zouch. Photo: Ashby Nub News
An Ashby home decor store has started a click and collect service for DIY enthusiasts in the town.
Ashby Decorator Centre deals in high-end quality paints and wallpapers for people who want to give their home a stylish new makeover.
But now the Derby Road-based store has made it easier than ever for people to do that.
It now has a brand new website where customers can see what paints they may need for the job.
And then, as long as you live within a few miles of Ashby town centre, you can have the paint delivered to your door.
The store sells high quality, designer paints like Farrow & Ball, among other quality items.
Ashby Decorator Centre, one of Ashby Nub News's sponsors, has been in the town centre since 2009 in what was a newly-built unit opposite the town's main Co-op.
Since then, it has specialised in top of the range paints and wallpaper - and is set to become even more in demand with the number of houses due to be built in the Ashby.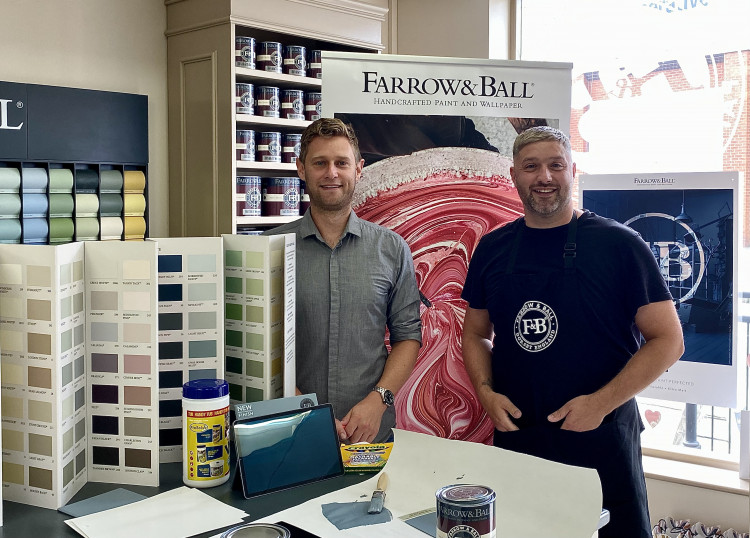 Manager Will McNeice with Sean Kelly from Farrow & Ball Paints at the Ashby's store's open day last July
Manager, Will McNeice, says he is always looking for ways he can progress the store and raise its profile.
The new website and a click and collect service are ways he sees as keeping the shop up to date with current trends.
Will explained: "We've been selling paints online now for eight years in total, and this is its first major update in a few years.
"We've given it a bit of change in look, a spruce up and some modernisation with it.
"But it's been a good website for us over the years. Now we're just looking promote the new website as much as we can and get customers to either come in and see us in-store, or we can deliver it out locally, that's no problem.
"They can click and collect it. People can pop in and fetch it or I'm happy to drive it out to them. It'd be same day or the next day delivery. People don't always want to carry it, purchases can be quite bulky."
Will organised a 'come and try' day in the store in July where customers could come and see what the paint looks like for themselves and see if it suits what they are trying to do.
He was joined by a representative from Farrow & Ball - Will says it is something he may do again.
Will added: "We had a good reaction to it and people were able to come along and ask questions, so it's something we could try in the future."