Smisby badminton player Linda seals silver medal at European Championships in Slovenia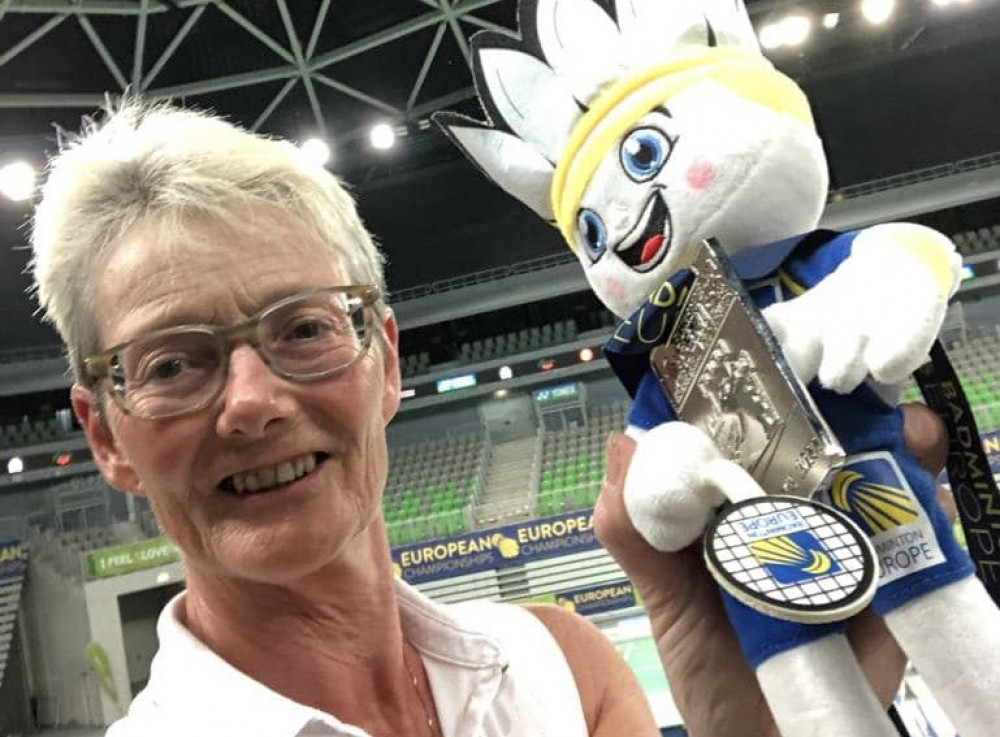 Linda Wood after winning the silver medal in Slovenia
A Smisby woman has won a silver medal at the European Senior Badminton Championships in Solvenia.
But Linda Wood says the gold medal has eluded her so far - and she would love to get one at some stage in her career.
Linda and her playing partner Chris Crossley, from Surrey, reached the final of the competition but were beaten by the unseeded duo from Poland.
The event was for 'masters' players which is a growing theme within sport at the moment.
Linda said: "We were seeded so I think we were expected to get a medal of some sort.
"But in the end, we were beaten by an unseeded pairing so I suppose they were surprise winners.
"I was playing with Chris and we are currently the national champions in our age group.
"But masters sport is an area that's booming, and I suppose it's fair to say I've been doing it for a few years.
"I still play for Derbyshire and have done since I was a kid.- this isn't my first medal.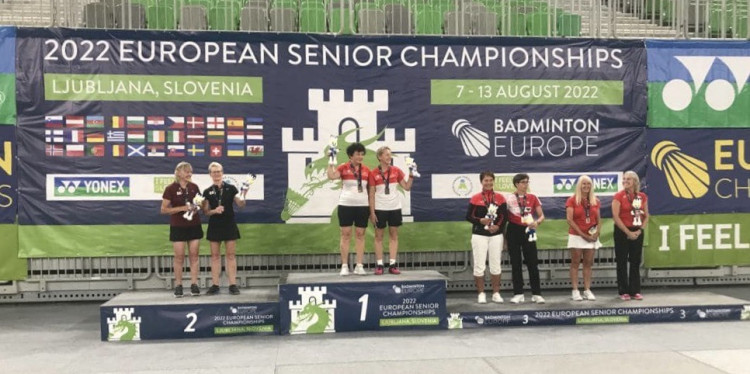 Linda on the podium with doubles partner Chris Crossley
"I've played in quite a few tournaments - but so far I've won gold although I have a few silvers and bronzes.
"I'd really like to win gold at some point in my career - I'm hoping there'll be other chances."
Linda, who is also a member of Willesley Park Golf Club, says the tournament attracted a huge number of players.
She added: "There were 1,100 players there from 43 different countries.
"That included a variety of age groups - starting at over-35s and going up to over-75.
"That's a wide range and I've seen the number of competitors increase from a few hundred to over 1,000.
"It's a very popular event and there are even more at a World Championship.
"This is the end of my season now, I get a bit of a break, but I'll be aiming for the masters circuit in this country."