"Miraculous" sum raised by former Ashby Mayor and Mayoress for mental health charity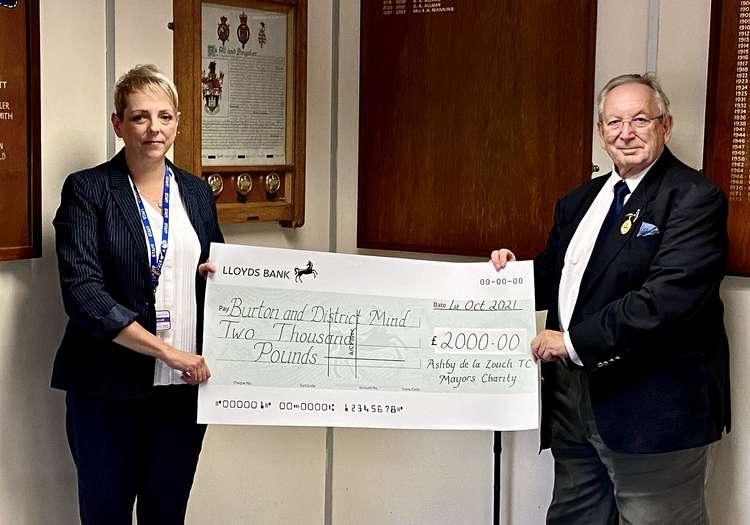 Cllr Graham Allman presents a cheque for £2,000 to Lynne Barrell of Burton & District Mind. Photo: Ashby Nub News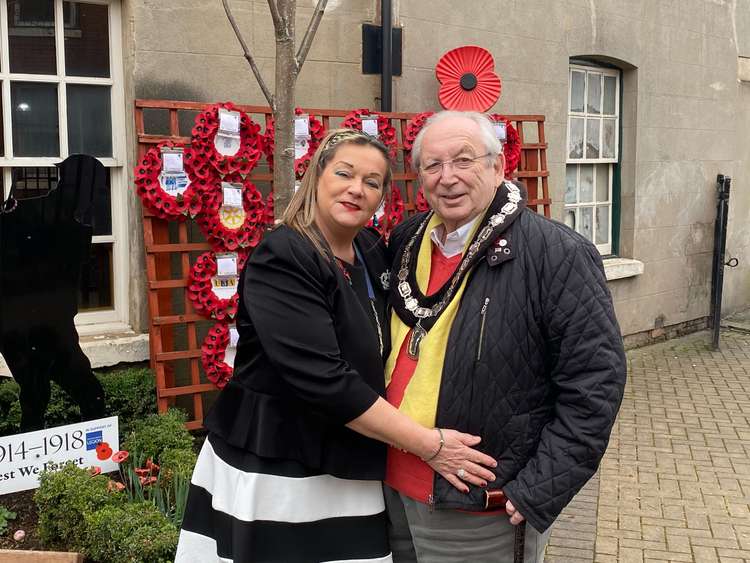 Former Mayoress Charmaigne Allman went on a sponsored silence to raise money during lockdown
A fundraising effort by last year's Mayor and Mayoress of Ashby has been described as a 'miracle'.
Cllr Graham Allman presented a cheque for £2,000 to the Burton & District branch of mental health charity Mind this week at Legion House in South Street.
Mind was the chosen charity of the former Mayor, but he believes the sum could have been as much as three times higher had it not been for the Covid pandemic.
A number of charity events organised by Cllr Allman and his wife Charmaigne had to be cancelled.
This included an auction at The Lamb pub in Ashby which was to have been held just before Christmas as well as the Mayor's annual dinner.
But Lynne Barrell, of Burton & District Mind, said the money raised was 'a miracle' considering the difficulties posed by a year of lockdown which had seriously damaged their donations over the past 18 months.
However, a number of innovative ways of raising money during the pandemic ensured that a four-figure sum was raised.
This included the former Mayoress Charmaigne holding a 24 hour sponsored silence which raised around £300.
Cllr Allman said: "Many thanks to Lynne Barrell chief executive of the mental illness charity Mind for joining us on Friday morning.
"My wife Charmaigne and myself have been privileged to represent Ashby de la Zouch as Mayor and Mayoress on three occasions.
"However the last year has been, let's just say challenging but rewarding.
"Throughout lockdown we carried on supporting the town with vigour and enthusiasm which was met by an outstanding response from business and community.
"Our council officers stayed 'on post' throughout and provided Charmaigne and myself with total support as did our family who was represented on Friday by our daughter Pennelope.
"Even with all the difficulties of the pandemic, our town shone through providing a donation of £2,000 by way of individual and business donations.
"This figure would have been twice or even three times this amount if the annual town dinner and other events could have safely and lawfully gone ahead.
"We were informed by Lynne that this is the only funding donation received by Mind for over 18 months also confirming that it is their hope to open a branch in Ashby.
"It was my great honour and pleasure to present the cheque on behalf of the good people of Ashby."