Krav Maga Classes in Ashby
---
Hood Park Leisure Centre, Ashby de la Zouch
16th Mar 2023 - 29th Aug 2024
Friday 24th March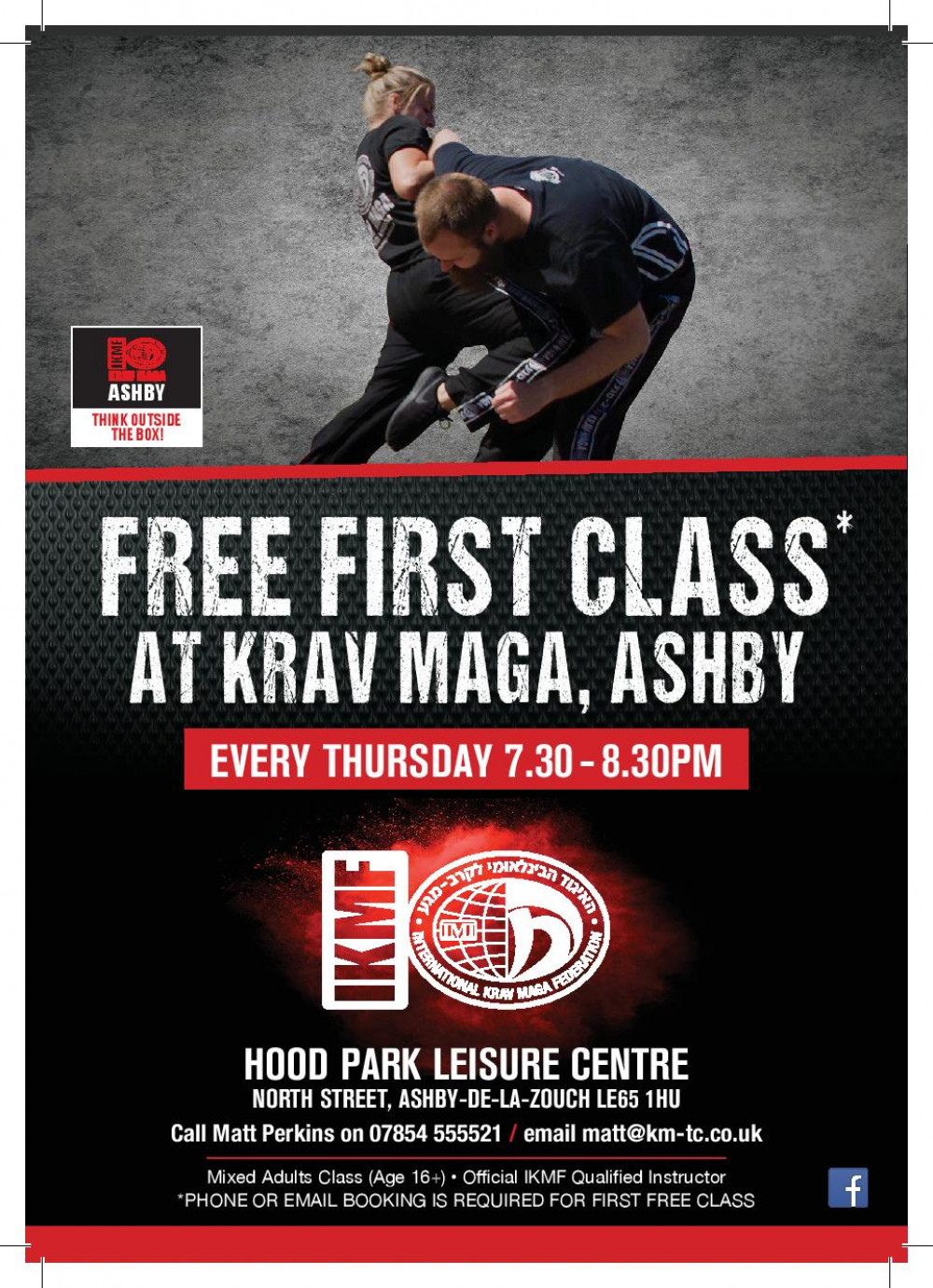 If you are looking for the most highly acclaimed self defence system in the world, welcome to the world of Krav Maga!
We are a professional Krav Maga club. We are a mixed adult class with fully certified and qualified IKMF instructors.
Our classes are mixed adult classes. Please purchase your first class with our friendly team to kick start your self defence training See less
Additional information
"The most effective and efficient self-defence in the UK today" The Sunday Times.
Krav Maga is a self-defence system designed to address and defend against present day street assaults and confrontations.
Krav Maga is a simple, realistic, easy to learn, and an extremely efficient self-defence system.
The system is based upon realistic responses to assaults and aims to help the practitioner to properly react and respond to threats and learn how to disengage from the situation, or leave the scene as fast as possible, or place him/herself to be in a position of advantage against the attacker.
Krav Maga Ashby teaches according to the IKMF curriculum.
The biggest step you will take is your first step into your first class!
If you are not quite sure then please get in touch as we would be happy to answer any questions that you may have.
Stay safe..Matt PerkinsOfficial IKMF Instructor
07854 555521
http://www.kravmaga-ikmf.co.uk/
Add your Ashby event for FREE here!
Nub It